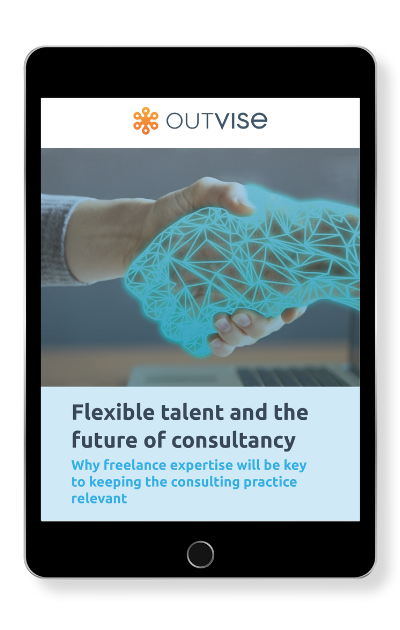 Download the free eBook
Flexible talent and the future of consultancy
Descárgalo gratuitamente rellenando este formulario:
Download the eBook and discover the tools to usher in the future of consulting
Few industries have enjoyed a post-pandemic bounceback like management consultancy. As ever, businesses are looking for consultants to develop a strategy and steer firms through rough waters in times of uncertainty.
The consultancy boom is an exciting time for professionals and companies alike. But the business has changed, and it needs a new approach.
This is where freelance talent will play an integral role.
In this eBook:
We show you how to navigate the industry boom.
We cover the four pillars of consultancy: information, expertise, insights, and execution.
We outline a roadmap to scale your freelance talent strategy.